The Times claim that Liverpool, Manchester City and Manchester United all want to sign Arsenal wonderkid Ethan Nwaneri, after the 15-year-old talent became the Premier League's youngest-ever player on Sunday afternoon. At 15 years and 181 days, England Under-17 international Nwaneri was handed his professional debut for Arsenal on Sunday. Coming off the bench against Brentford in a 3-0 win, he eclipsed Harvey Elliott's record of 16, and 30 days.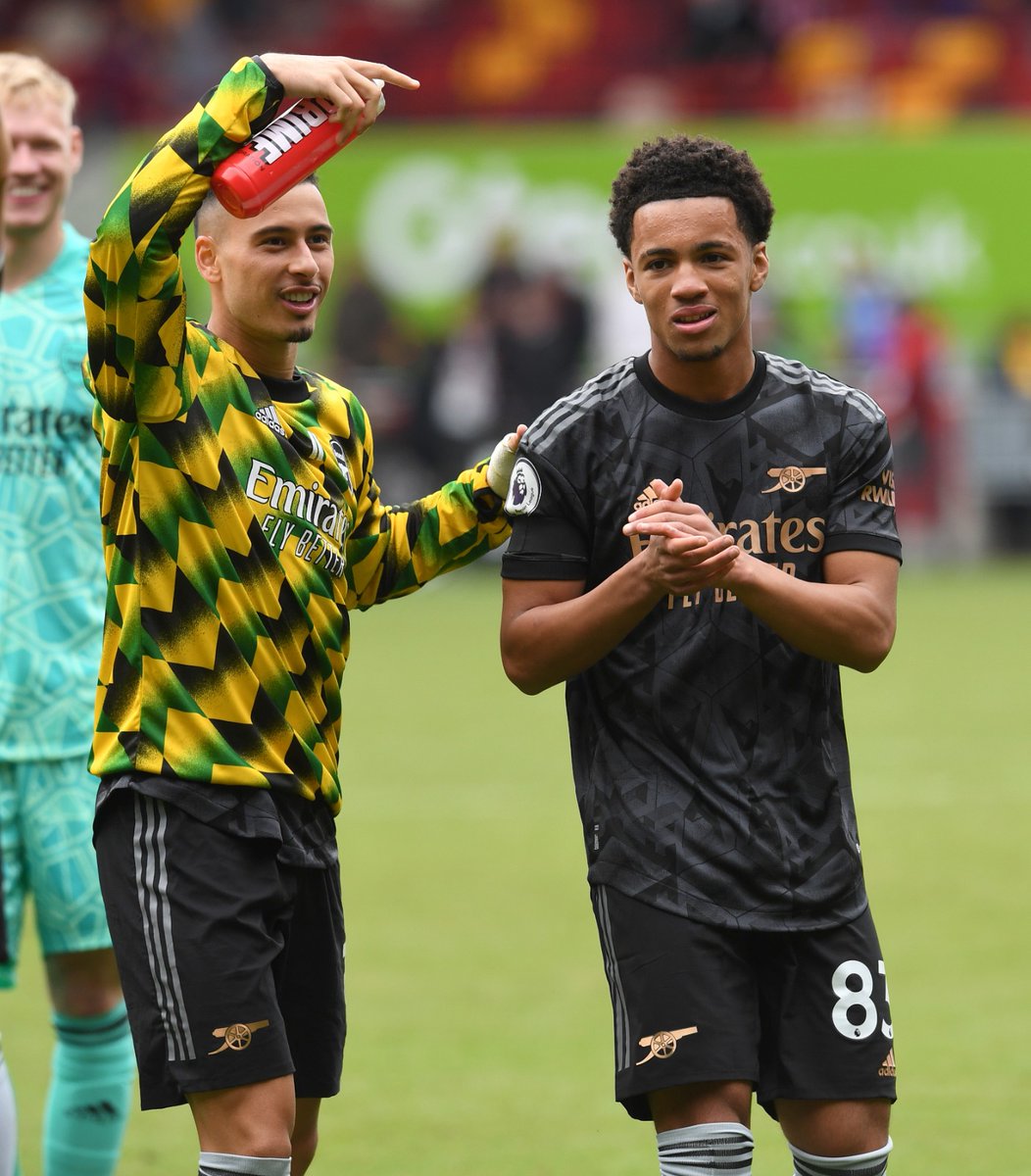 Now, it appears there was a reason for Nwaneri's introduction. Arsenal are very aware they have a huge talent on their hands. Proven by his two England U17 caps already. He has four goals, and four assists, in nine Arsenal U18 games. So much so, that they are fast-tracking his breakthrough into the senior side – in order to keep him. That is because Arsenal are also aware of interest in Nwaneri from Liverpool, Manchester City and Manchester United.
Compared in the Times article to Wayne Rooney, Nwaneri is an enormous talent. Arsenal clearly hold him in high regard and not just because of Sunday. But because the attacker has been given U18 and U21 appearances this term. Earlier this month, he started in a Premier League 2 clash for Arsenal against Blackburn. Facing a mix of senior players, and those that could have been anything up to six years older than him. But he still got an assist in a 4-1 win.
Arsenal are renowned for producing serious talent from their Hale End academy – recently, more than ever. Bukayo Saka, Emile Smith-Rowe, Eddie Nketiah, Reiss Nelson and plenty more. Now, it could be the turn of Nwaneri. But it is whether Arsenal can keep ahold of him. They have already given him his first-team debut, so those senior minutes are going to have to keep coming for Nwaneri if the Gunners are going to be able to keep him.